This map shows administrative divisions in 2001 but key place names in Seeking Quan Am are the same as they were during the war.
In his first tour, Mark served for the most part in Binh Dinh Province, which is located along the coast, east of the northeastern corner of Cambodia. Just as his tour was ending he was moved north to Quang Tri Province, east of Thailand.
In his second tour, Mark arrived at Bien Hoa, north of Saigon (Ho Chi Minh City) in Dong Nai Province. War Zone C was largely in Tay Ninh Province, along the Cambodian border.
In their two visits to Vietnam with groups, Mark and Susan visited sites from Mark's first tour only, following the coast from Binh Dinh Province north to Quang Tri and then on to Hanoi.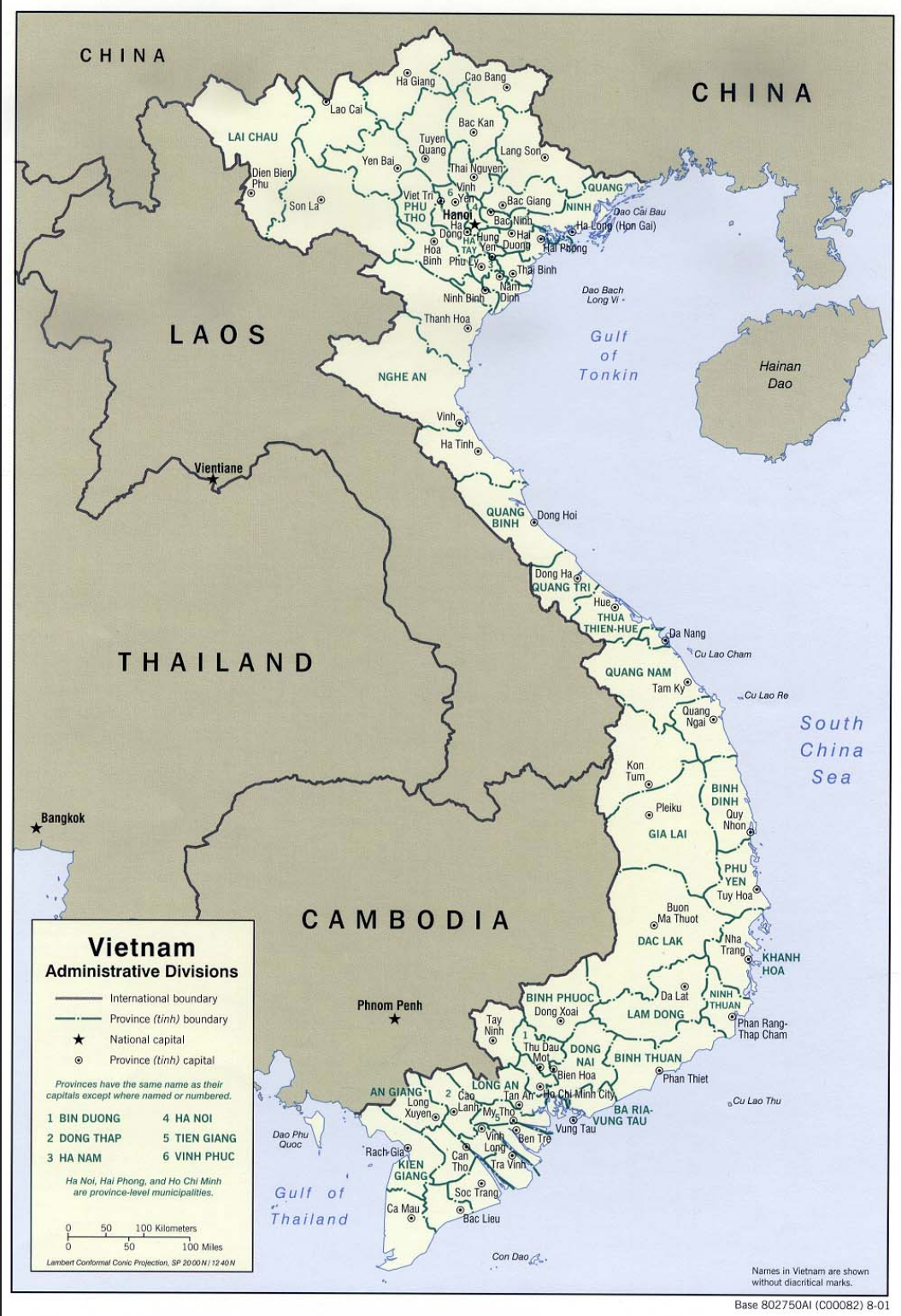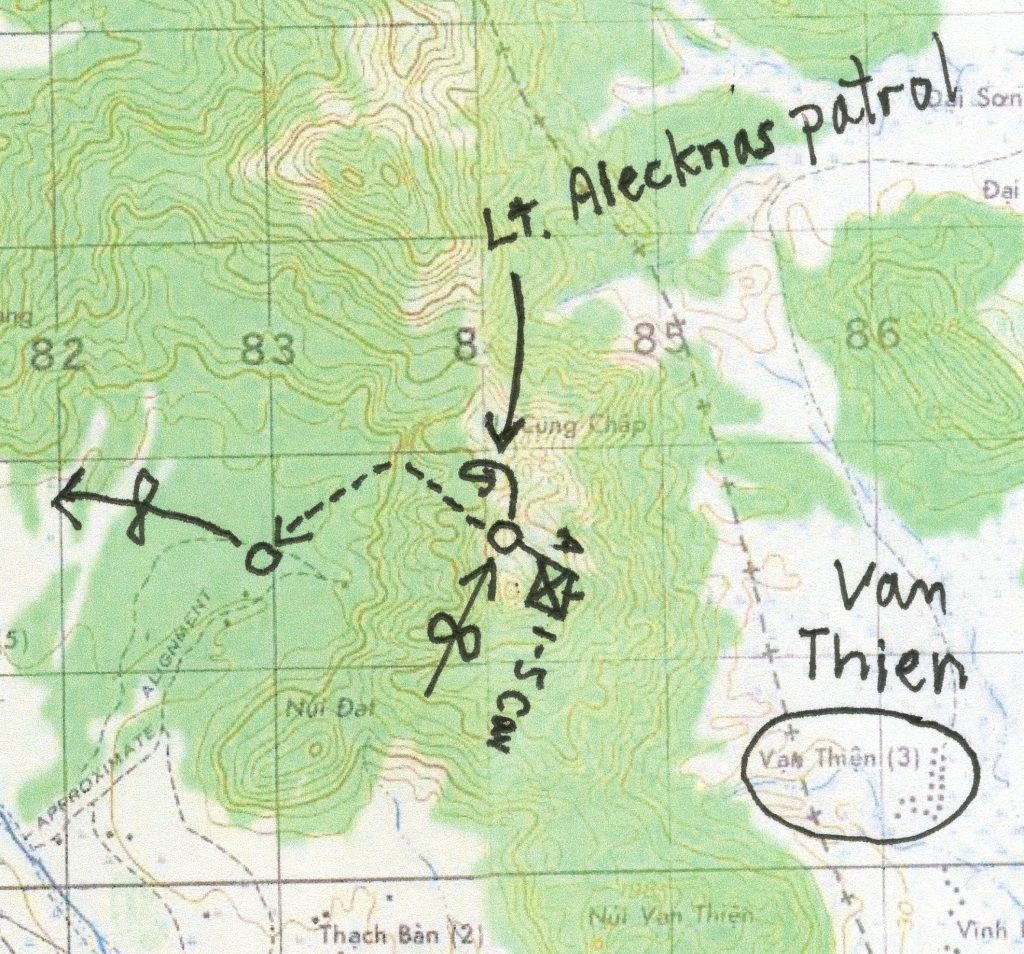 The Battle of Van Thien
Here is an example of a map Mark created by annotating a published map. The arrow with what looks like an infinity sign shows where the choppers set the men down on the ridge where they waited for the patrol, heard the Thompson, and then watched the battle in the village below.
p. 32, Seeking Quan Am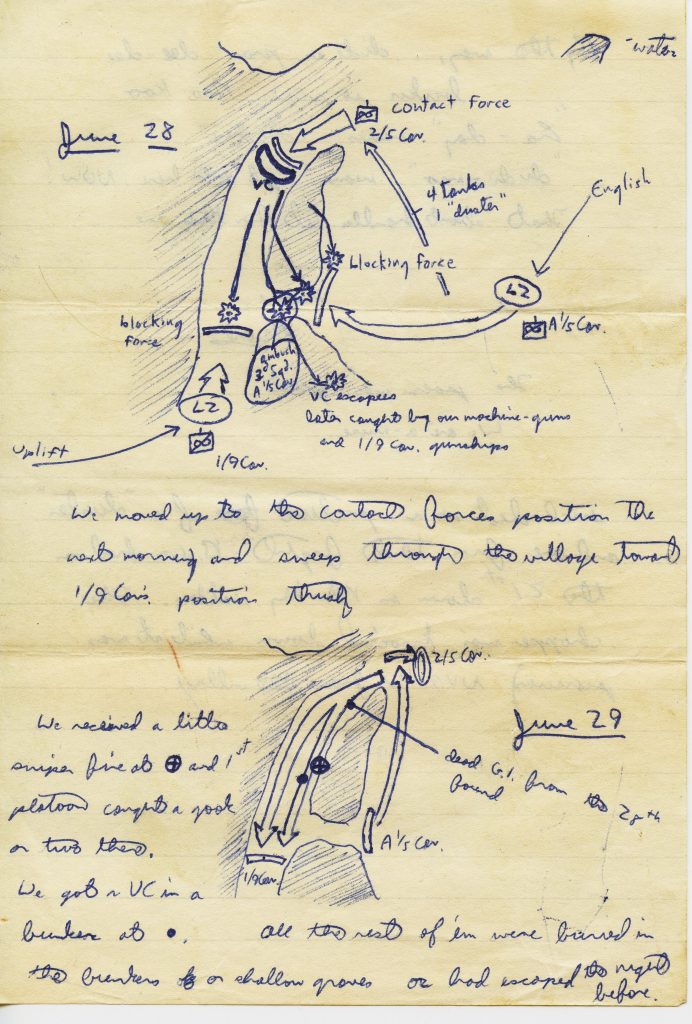 Battle of An Hoa and An Quang
Mark drew maps such as this one frequently in his journals and in letters. He generally showed movement of troops, land features, and military details such as landing zones (LZ). This map shows the two days of the battle of An Hoa and An Quang that so haunted him.
p. 46, Seeking Quan Am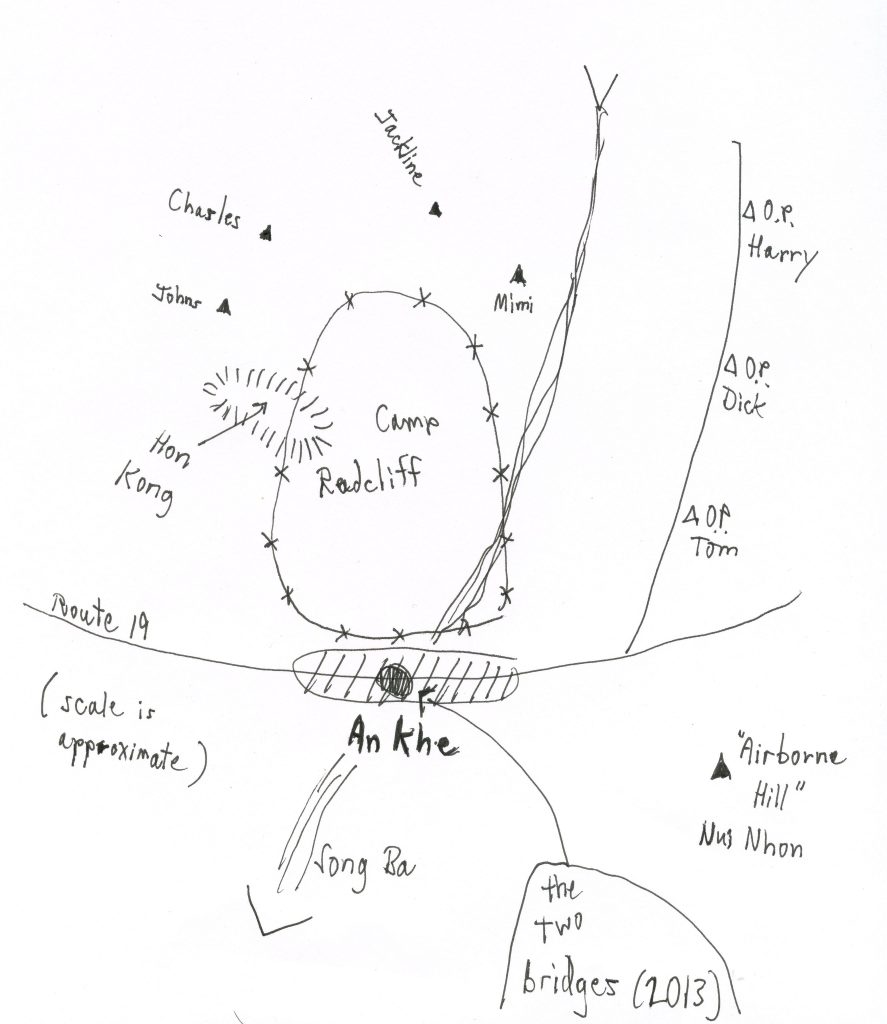 An Khe and Camp Radcliff
This map, drawn in 1967, shows OP Harry, overrun on December 2.
p. 77, Seeking Quan Am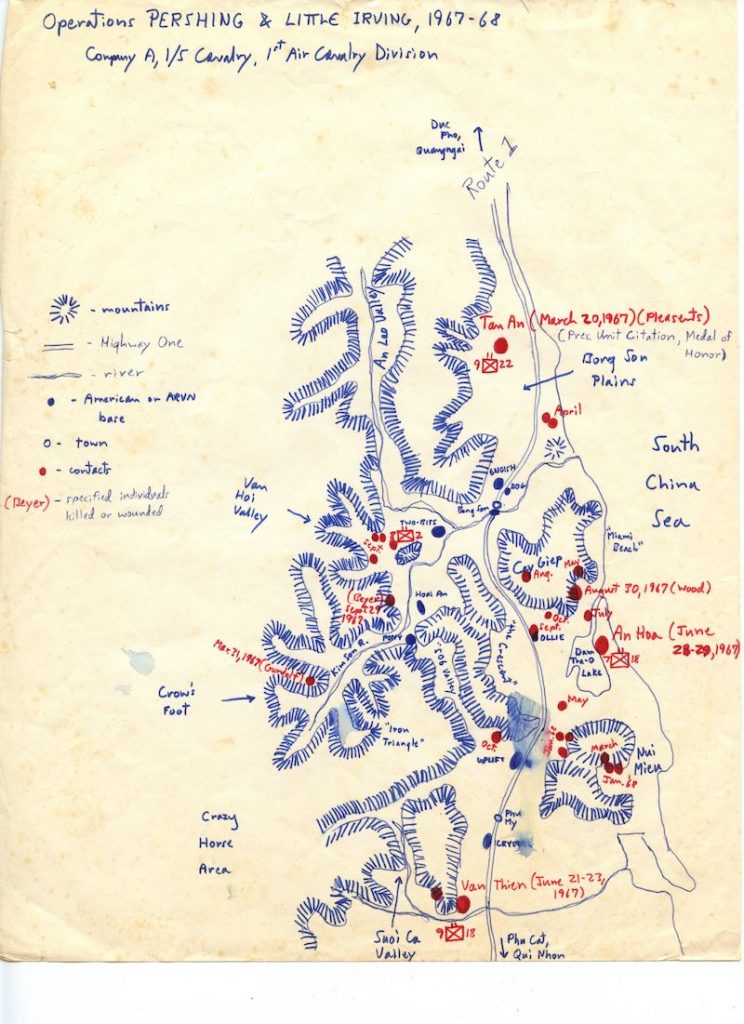 This map shows the significant sites of Mark's first tour. Note the villages of Tan An to the north (pp. 16-20), An Hoa to the east (pp. 46-52), and Van Thien (pp. 32-41) to the south.